Cancer of the rectum, i.e. the final section of the bowel, is a very common disease, requiring complicated treatment. Apart from being life-threatening, as is the case with all cancers, in many cases rectal cancer carries the risk of permanent colostomy (stoma) placement.
Traditional surgical treatment involves long procedures carrying the risk of complications, especially for the elderly and for people with other health problems. Extensive medical research has been conducted during the last 20 years on how rectal cancer surgery can become less invasive and safer, and on how to avoid a colostomy.
New non-invasive techniques have been designed to eliminate the need for permanent colostomy and at the same time treat the patient with smaller surgical incisions, less pain and faster recovery.
The combination of Natural Orifice Transluminal Endoscopic Surgery (NOTES) and Laparoscopic Surgery offers some exciting possibilities for rectal cancer tumor removal without colostomy.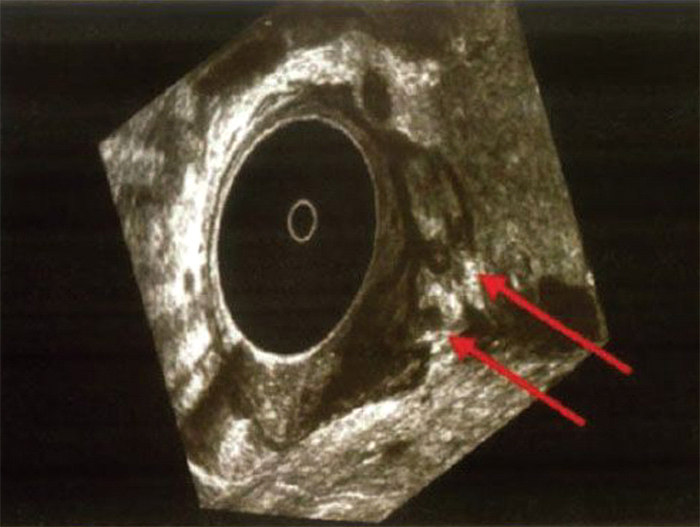 TEMS PROCEDURE
The TEMS (Transanal Endoscopic Micro Surgery) procedure is an endoscopic procedure performed exclusively through the rectum, without surgical incisions. Using a specific invasive endoscope and surgical tools, the entire tumor is removed and the rectum is repaired. The patient is discharged on the same or next day. It is indicated for stage T1 and T2 with negative lymph nodes. In certain cases, it is combined with radiation therapy, and the recovery rates are similar to those of major surgeries.
ELRR PROCEDURE
The ELRR (Endoluminal Loco Regional Resection) procedure is similar to TEMS, but with additional removal of lymph nodes in the area. It is combined with radiotherapy, with results identical to those of major surgeries. It is indicated for stage 1-3 cancers.
Ta-TME
The Ta-TME (Transanal Total Mesorectal Excision) procedure is the latest development in rectal cancer surgery, using dual access in cases of very low rectal tumors touching the sphincters. The entire rectum, tumor and lymph nodes are resected through the rectum (without surgical incisions) and simultaneous laparoscopic mobilization of the remaining colon is performed to create anastomosis. This method is used to save the sphincters and avoid colostomy, even in very small tumors, by completely removing the lymph nodes. It is indicated for the treatment of cancers of all stages, combined with radiotherapy and chemotherapy.
Department Director:
Savvas Papagrigoriadis - +302104809411
9 Ethnarchou Makariou & Venizelou 1 Streets, GR-18547 Neo Faliro