Cardiac Magnetic Resonance, CMR
Cardiac Magnetic Resonance is the method of choice for studying the contractility (ejection fraction) of the left and right ventricle, the atria and congenital heart disease. It also assists in the diagnosis and assessment of heart tumors, conditions of the aorta and large vessels, valvulopathies in natural and prosthetic valves (stenosis/failure), myocarditis, pericarditis, myocardial ischemia/viability, and myocardial iron deposition due to multiple transfusions.
CMR is one of the latest heart imaging techniques. It is bloodless, safe, painless and radiation-free. It is ideal for investigating heart problems.
The Metropolitan Hospital CMR Unit is equipped with state-of-the-art technology, which includes the Skyra 3 Tesla scanner, and is staffed with fully qualified personnel, who have been trained in the USA.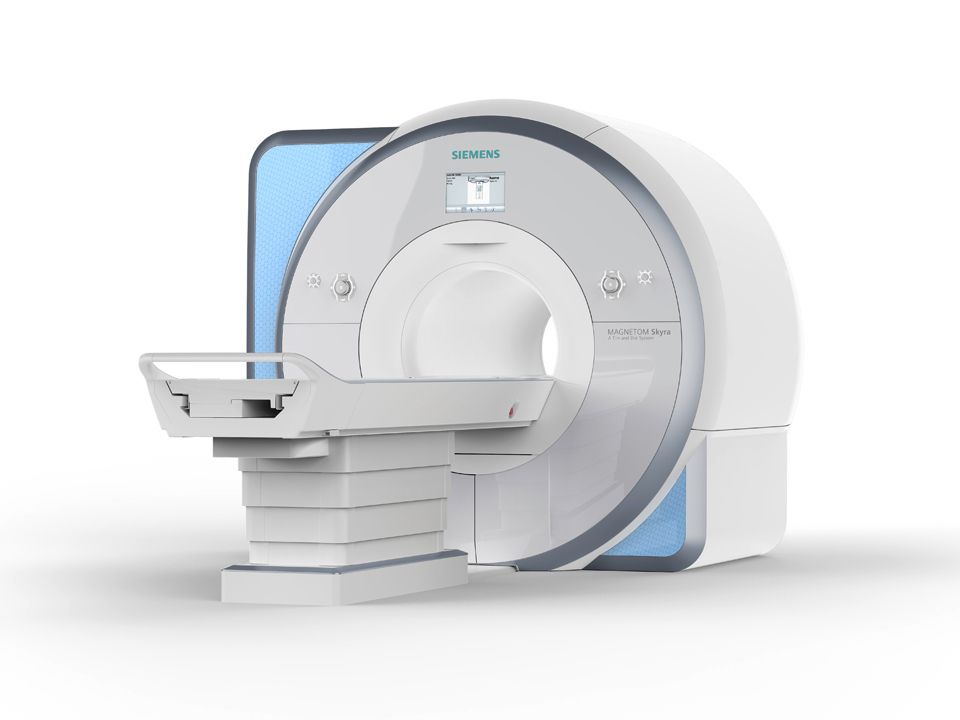 The contribution of CMR is decisive in the study of congenital heart disease in children and adults. All patients with a possible heart problem may undergo the scan (excluding patients with pacemakers or defibrillators, and patients suffering from claustrophobia or terminal renal failure).
CMR is extremely convenient, it does not require any preparation on the part of the patient and it offers the possibility of obtaining quality tomographic views.
CARDIAC MAGNETIC RESONANCE UNIT
9 Ethnarchou Makariou & 1 Venizelou Streets, GR-18547 Neo Faliro
+302104809150, +302104809000