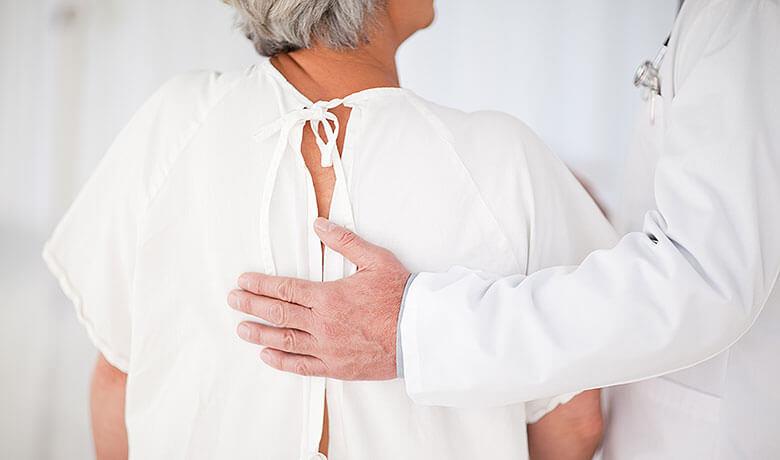 The lungs are two organs that resemble sponges and are located inside the thoracic cavity. The right lung is divided into 3 sections known as lobes, while the left lung has 2 lobes. When you inhale, air passes through the mouth and reaches the lungs via the trachea (windpipe). The trachea is divided into tubes known as bronchi, which then branch out into smaller and smaller tubes called bronchioles, eventually leading to air sacs called alveoli.
A lot of tiny blood vessels known as capillaries surround the alveoli, absorbing the oxygen from the inhaled air in the alveoli and diffusing the carbon dioxide that has been formed in the body. The latter is exhaled into the air.
Situated between the two lungs is the mediastinum, which contains the heart, the esophagus and the great vessels. Also found in the mediastinum are the lymph nodes that drain lymphatic fluid from the lungs.