The prostate is a gland found only in men. It is walnut-sized, but grows with age. It encircles the upper part of the urethra immediately beneath the urinary bladder and is palpable with a digit exam.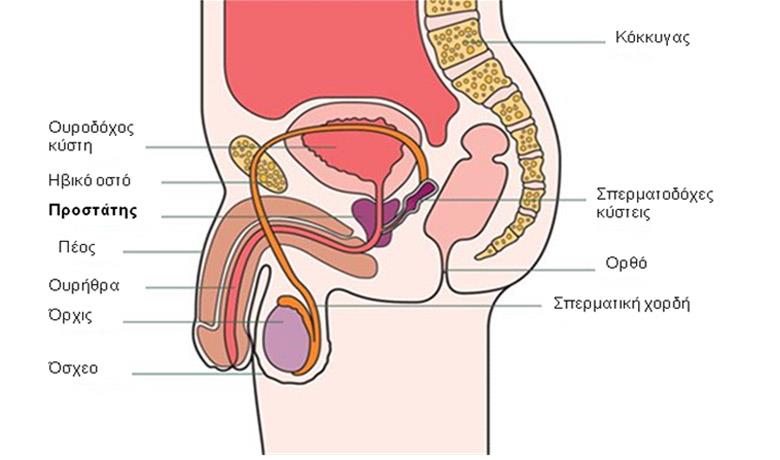 The prostate produces a milky, thick fluid which constitutes 20-30% of semen, along with the sperm produced by the testicles and the fluid in the seminal vesicles. It also produces a protein known as Prostate Specific Antigen (PSA), which liquefies semen.
The prostate is divided into two lobes and 4 zones (peripheral, central, transitional and anterior fibro-muscular zone) and it is surrounded by a fibromuscular band.