The Unit is equipped with two advanced MRI scanners, the Siemens MAGNETOM Avanto 1.5T and the 4th generation Siemens MAGNETOM Skyra 3T, the first in Greece.
The MAGNETOM Skyra 3 Tesla scanner is equipped with state-of-the-art software and Tim 4G multi-channel coil technology. It has the largest number of channels and coil elements currently available in Greece for head, neck and abdominal imaging (64 channels for head-neck imaging / 60 channels for abdominal imaging / 18 channels for breast imaging).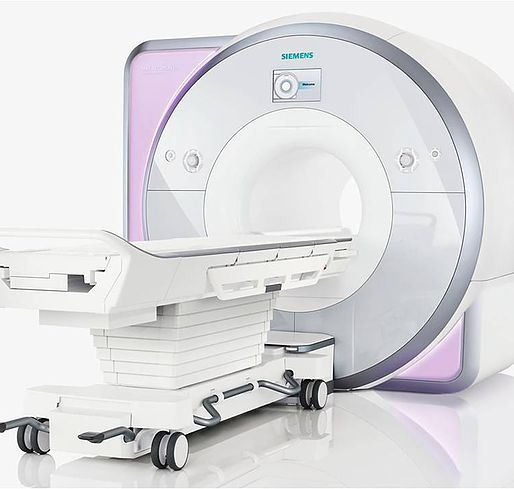 The high number of channels provides premium quality images, while significantly reducing the exam time (up to 40%).
The MRI scanner has a wide opening (70 cm bore), which assists in making patients feel more comfortable during the exam.